2021 Announcement: Looking to the Future
Hello everyone in the Audition Cat family!
We've been radio silent for a year, and for that we apologize. There are many reasons as to why, and we want to update you on where we are as a company, what we've been working on, and our path forward.
First, in these uncertain times, we hope every one of you and your families is safe and healthy. This pandemic has decimated our shared industries and made the future very uncertain for each and every one of us whose profession is tied to the performing arts. We beg you to continue to take this virus seriously, to practice social distancing, and get vaccinated when you're able to, as we finally start to climb out of this uncertainty and as the performing arts industry slowly starts to open up. We will continue to lobby our leaders, and we will continue to fight for you. We know that it is a hard road to walk, but it is the one where we all come out the other side safely, and that is more important than anything.
Second, Audition Cat exists. We've had a private beta that we've made to prove the idea works. And guess what? It does! In the "before times" we've had a plethora of actors using the app, giving us feedback, and successfully logging all their data, and turning it into insights. This is just the tip of the iceberg.
So where are we now? Much like everyone else in the performing arts, we're figuring that out day to day. In the immediate short term, auditioning will not exist in the way it did when we set out to make this suite of tools. However, auditions have continued to innovate and adapt to this new reality through video conferencing like Zoom, and other remote audition techniques. We've been excited to see Audition Cat help our beta test performers even in these uncertain times. To that end, we are currently overhauling our existing prototype to bring a public beta to everyone, and we're optimistic that this beta will release by this summer of 2021.
How are we doing that? Please meet our new Tech Lead, Arthur Coruble! Arthur has joined our team as a Co-Founder to take over the engineering/development of this application and shepherd us into a bright future!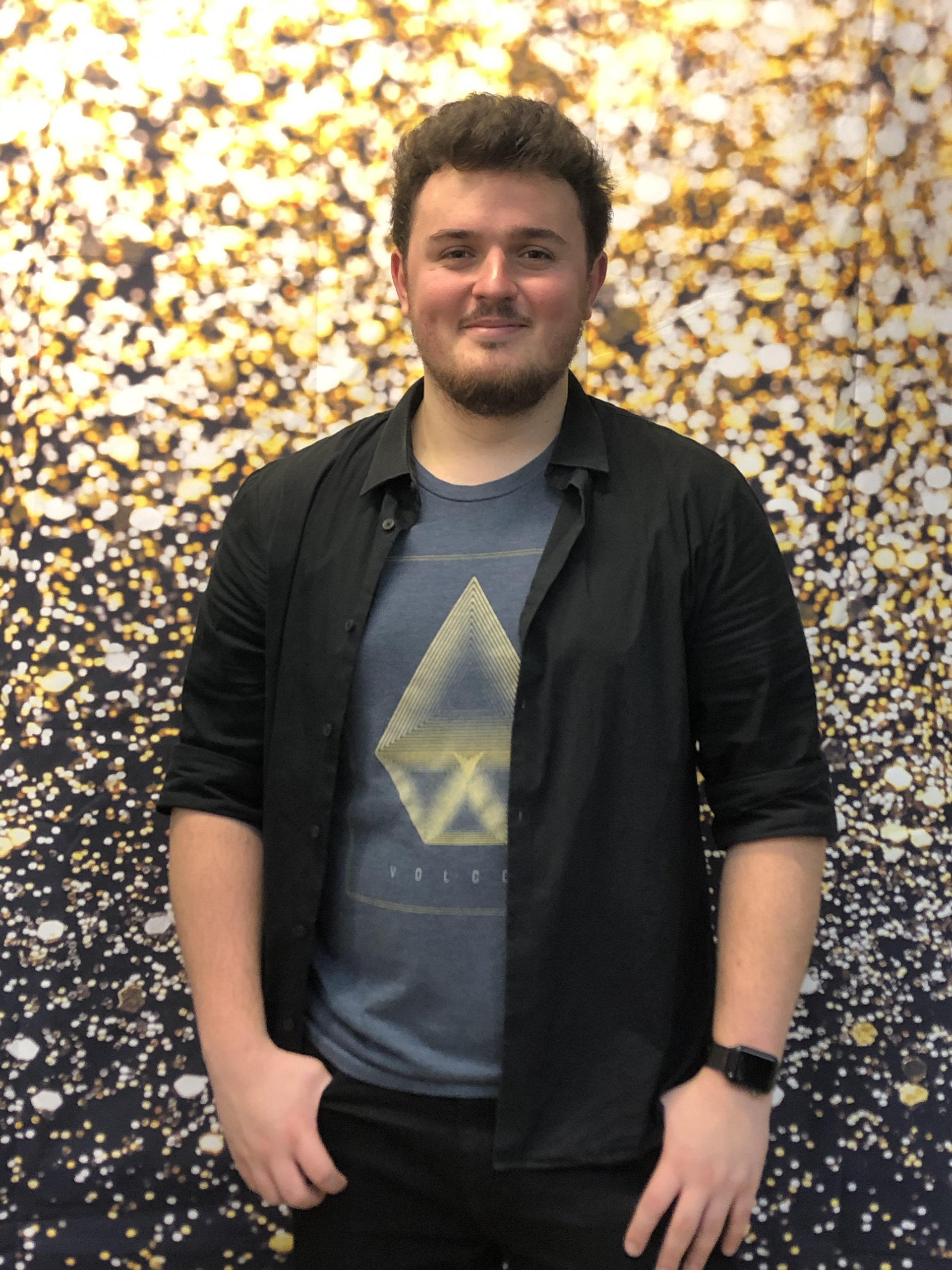 Arthur is a software engineer, tech enthusiast and music lover from Paris, France. He's always been interested in tech for the arts community, which led him to create a platform for musical **artists to share their work and for people to discover new artists and start growing communities around them. Arthur thinks that technology can help the art world reach more people, and be more egalitarian. It allows artists new ways of finding their communities, while also making their lives easier in everyday tasks.

In Arthur's own words: "Good software is software that does not try to grab the user's attention or sell their data."
However we're not just pining for the auditions of the past, we also want to be at the forefront of what comes next. There is a tectonic shift happening due to a wide variety of factors, some bad (like COVID-19), and some long overdue (like We See You W.A.T.) and we want to be part of building a more equitable audition future. To that end, we are starting a series of dialogues with industry professionals from every sector of our industry.
We will be launching a series of interviews to be released on this site and in partnership with OnStage Blog where we share their answers with you. As we start to understand the wider implications of every aspect of auditioning, we want to have a conversation with these arts professionals, and with you, performers of all kinds, to start to imagine a future that treats everyone fairly and with respect. One that allows for all performers to have access to the tools and rooms they need in order to achieve the success they dream of.
The future is uncertain, and we're not interested in sitting idly by and waiting to see how the chips fall. In order to stick to our ideals we have to join the voices here and amplify all those we can.
We are very excited about this new chapter for Audition Cat, and we're thrilled to have you with us.
Stay safe, everyone. And as always, feel free to reach out to us anytime at info@audition.cat.
~ Arthur, Tony, and Ned.